I got a new phone! I will post about it shortly. Right now I want to share with you some disturbing screenshots from the desktop software that accompanies said phone.
First, the splash screen: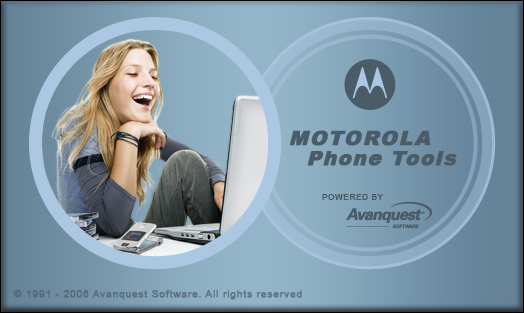 Boy, she loves her phone. Could you imagine being this person, knowing that thousands of people worldwide are looking at that picture? With that hair?
But that's not the good one. This is the good one, from the configuration wizard: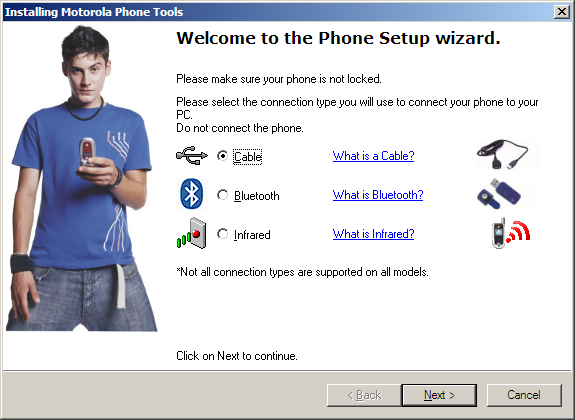 Seriously. What's with him? Stop looking at me like that! Also, nice belt.
(Also good: "What is a Cable?")